Chemical Vulcanizing Fluid Exporters
Chemical Vulcanizing Fluid Exporters
---
Product Details
Lotus Chemical Vulcanizing Fluid Exporters cures tire and tube repairs with or without heat. It is available in tins also along with hair brushes. It is also available as Blue cement.


Lotus Chemical Vulcanizing Fluid is formulated to give perfect room temperature vulcanization when used in conjunction with Lotus tire and tube repairs.



Market Area

Delhi, Bangalore, Chennai, Hyderabad, Kolkata, India, China, Vietnam, South Africa, Brazil, USA or United States of America, Taiwan, Australia, Saudi Arabia and Turkey.
---
Size Chart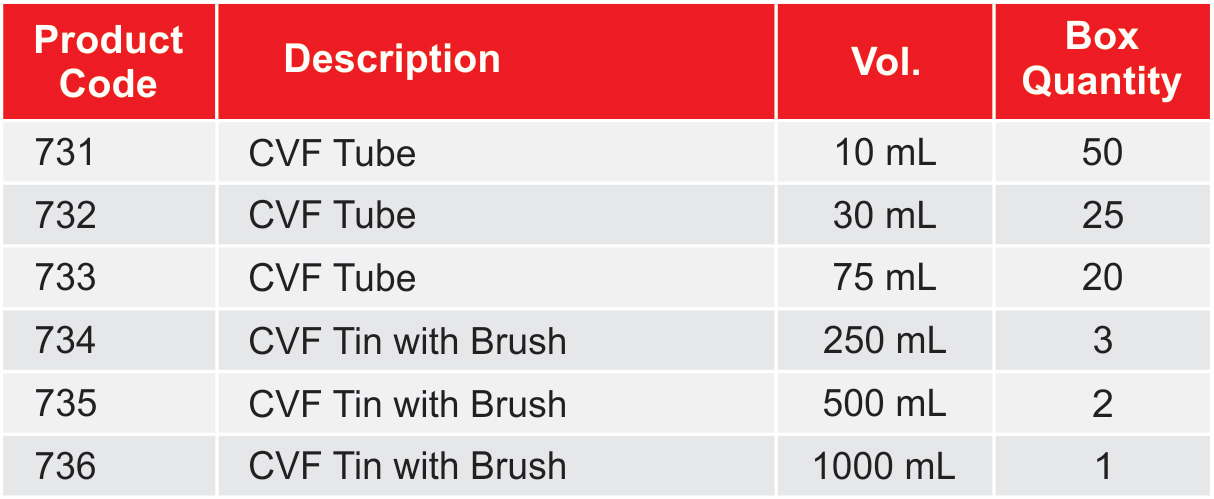 Client Testimonials
Lotus Rubber Industries is committed to achieve customer satisfaction by supplying high quality tyre and tube repair material at very competitive prices and we happily prefer this company to other vendors.
- National Tyres, Pune
Lotus Rubber Industries is known for offering best quality products and is considered a trusted partner by many clients and we are one of them. For highest quality and latest in tyre repair technology, you can always depend on Lotus Rubber Industries.
- KRL Traders, Etawah
We have been dealing with Lotus Rubber Industries from the last 15 years and we never faced any problem. We have taken our association to the next level of commitment. The quality manufactured by the Lotus Rubber Industries is the best in the class.
- BK Enterprises, Mumbai
We started dealing with Lotus Rubber Industries in 2008 with just one product and then, we started increasing the product range over the time. Now, we are one stop distribution center for Lotus Rubber Industries in Hyderabad.
- Srinivasa Hardware Mart, Hyderabad
We have started dealing with Lotus Rubber Industries just an year ago. I must say that they manufacture highest quality patches at very competitive prices. We have been selling many brands since years but Lotus patches are the best.
- Mahavir Auto Traders, New Delhi